Distance: 8,6 km
Duration (average): 2h15
Start: LA REORTHE
Buckle
Promenade et Randonnée (PR) footpath
JAUNE
Au printemps et en été , les sous-bois, offrent des parcours ombragés très appréciables et une flore magnifique qui évolue au gré des saisons: orchys mâle, Asphodèle, Euphorbe des bois...
Les chemins peuvent être boueux et glissants en hiver le long du Lay. Prévoir de très bonnes chaussures, certains passages sont assez sportifs avec enrochement. (fort dénivelé)
Description
This trail will take you to the steep sites of the shores of Lac de l'Angle-Guignard, the cultivated slopes of our countryside, a magnificent flora according to the seasons, and with a little luck and a lot of discretion, a herd of deers at the edge of the woods. Be careful, you'll need to be a bit sporty for some parts that have a high gradient!
Lables
Points of interest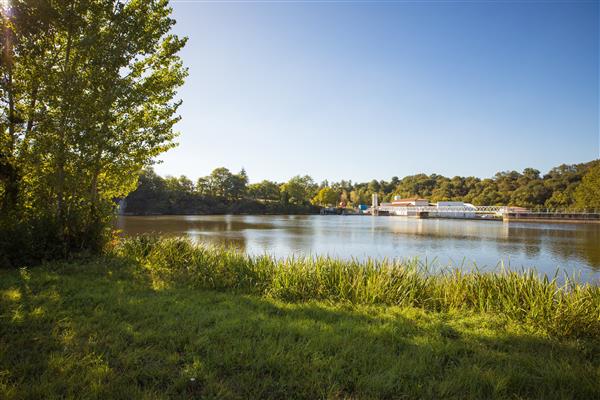 Downloads